The Cognitive Trail is not only a beautiful place for a walk, but also a great place for those who want to get to know Aukštaitija. flora and fauna of the national park.
Between the villages of Palūšė and Meironai, by the Lūšiai lake, there is a 3.5 km long educational botanical trail, which can be overcome by walking or cycling. Traveling along this trail, you can get to know the various vegetation of the National Park better. Here you will see about 150 plant species, 9 of which are listed in the Lithuanian Red Data Book. You can admire picturesque views of the forest, meadows, lakes and swamps at virtually any time of the year.
Part of the trail is covered with wooden pavement, in wetter places there are bridges, steps to the lakes, rest areas.
During the trip you will visit not only Lake Lūšiai, but also some smaller lovely lakes hidden among the forests. As the trail meanders through the slopes and foothills of a large hill, several steeper stretches will need to be overcome. You will walk through a forest of amazing beauty, where you will see a lot of space between the trees, you will be able to try to discover the hidden continental dunes. You will cross through a real bent meadow, you will enter a section where there is a real reed jungle on both sides of the trail.
Although it is a trail for learning about flora, it is interesting not only for plants but also for fauna. Along the trail, you can see the "bat house", the nest of a bird of prey, watch the toads "get married" and see the largest genus in Lithuania - the black melet.
Directions: Cognitive Trail
Trail marking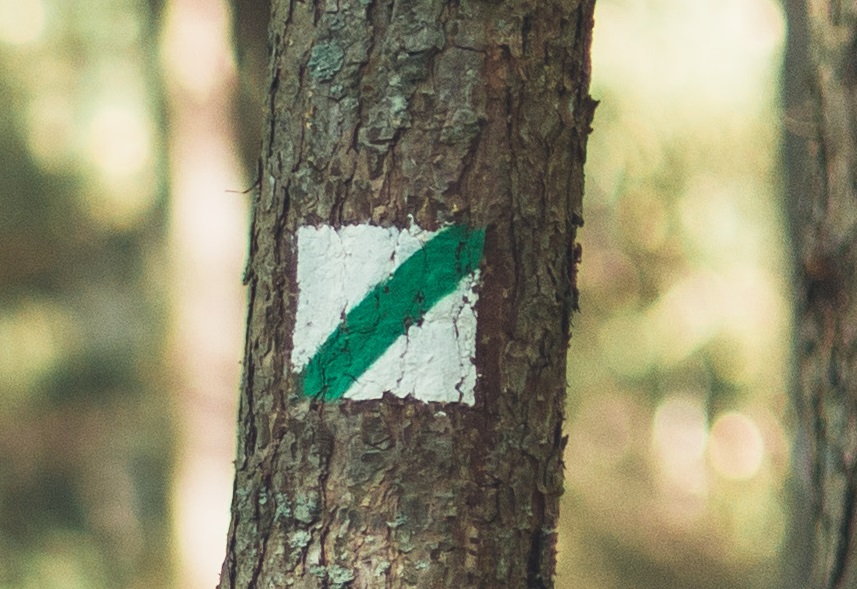 Attention! Take the wooden bridges in the take can be slippery and broken in places - walk carefully.